Application
---
Industrial Dust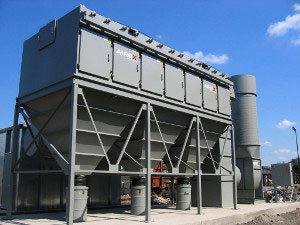 Industrial processes that routinely generate dust vary widely in both type and amount. The best filtration solution depends on the specific application, and Clean Aire Technology offers its air cleaning expertise to evaluate your dust collection needs and recommend the most effective approach.
We provide a complete range of advanced dust collection systems to solve all kinds of industrial needs, including:
Composite dust
Fiberglass dust
Marble dust
Plastic dust
Pharmaceutical powders
Rubber dust
Wood dust
Carbon dust
Ceramic dust
Dry chemicals
Food processing particulate
Aluminum and titanium
---
Air Cleaning
Industrial: Ambient air cleaning is achieved by creating a planned circulation pattern in the industrial environment to filter the entire air space every few minutes. Free-hanging collectors provide filtration of solder smoke, dry chemicals, wet or dry grinding dust, mineral dust, oil mist smoke, sanding dust, welding smoke, and grinding dust. Source capture can also be used as a stand-alone system or in conjunction with ambient air cleaning as needed to achieve required air quality results.
Commercial & Residential:
In Hospitals, Restaurants, Lounges, Clubs, Bingo Halls, Bowling Alleys, Fraternal Organizations, Office and Home, smoke, odors, dust, and dirt, as well as airborne bacteria and viruses represent annoyances and health risks.
Clean Aire Technology provides low noise, high-efficiency air cleaners to purify the air and increase comfort levels in business, public, and home environments.
---
Machining Mist and Smoke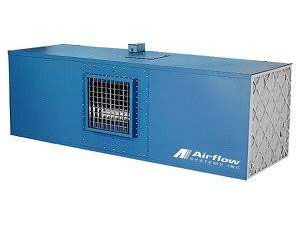 Machining operations generate coolant mist, both oil mist and water-based mist, as well as associated smoke, dust, grinding particulate, and fumes. Clean Aire Technology recommends the most appropriate air filtration equipment depending upon the specific operation and contaminants generated. Effective collection of machining mist facilitates a healthy and productive work environment as well as uninterrupted operation of sophisticated electronic equipment.
Selection of mist collectors includes not only an assessment of the amount and type of mist generated, but also a consideration of cost-effectiveness, maintenance requirements, simultaneous filtration of other contaminants, shop lay-out, and noise/comfort level for equipment operators.
Extraction of weld smoke and fumes not only promotes worker health and safety, it also facilitates visibility and productivity. The best solution depends on the number of weld stations and operation; Clean Aire Technology recommends the most effective approach for each application. Weld smoke collection systems may include the following equipment:
Fume extractor arms
Welding downdraft tables
Welding containment booths
Ambient Systems
Portable air cleaners
Central collectors
Custom hoods
---
Vehicle Exhaust Removal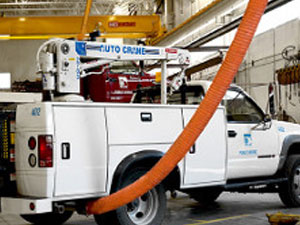 Clean Aire Technology supplies and installs versatile equipment for the safe removal of toxic vehicle exhaust fumes. Whether the need is for gasoline engines or diesel powered trucks and heavy equipment, we provide the systems needed, ranging from simple rope and pulley mechanisms, to motor driven hose reels, to underground systems. Emergency vehicles also require a quick-release automatic disconnect feature, and Clean Aire Technology offers a variety of products to meet every need and budget. Our easy-to-use, low maintenance systems can fit any size tail pipe and provide safe-efficient removal of exhaust fumes out of vehicle bays.